Have a look at all the wonderful, exciting things 4F in 2021/22 got up to:
In our class, the teachers are Miss Foster, Mr. Newton, Mrs Ahmed and Mrs Lewin.
We have swimming on Thursdays and PE on Fridays. Please bring in your swimming kit/PE kit on these days only.
Please bring your reading book to school every day so we can read with you.
Have a look below to see what we are up to each Summer half term:
Summer 2:
Our theme this half term is 'Under Attack'.
"Under Attack!" is a thematic unit, based around invaders and settlers with a key focus on history. It begins by looking at he invasion of the Anglo Saxons and their settlement in Britain, then it is followed by the Vikings. Pupils will learn about sources of evidence and their reliability.
Here are the spellings for this half term:
On Monday 18th July, a local author Sean Perkins read us his story Oscar and Ben. It was brilliant:
Art afternoon - James Naughton
On the 13th June, we had a lovely afternoon spent with a local artist. We created a beautiful sunset picture of the mountains. Take a look at our beautiful work above...
Sports Day
On Monday 4th July, it was our Year 3/4 sports Day. We had a fabulous time working in teams to compelte different challenges and it was lovely that our parents came to watch.
Viking Gods
We learned all about the gods that the Vikings worshipped. Then, we completed a matching game in groups to matchv the gods to the correct information.
Rivington Pike
On the 28th June, we had a fantastic day walking all the way to the top of Rivington Pike and back down again. We walked over 5 miles and felt very accomplished when we had finished!
Art Day
For Sky Access All Arts Week 6-10 June 2022, we took part in a full day of Art where we looked at 2D mark making across a range of different medium. We had a go at using crayons, oil pastels, felt tips, water colours, chalks, printing and blow paint. We looked through an art gallery and discussed what we like and why. Then, we created our own alternative pieces inspired by these artwork in our own chosen medium.
Refugee Week
For Refugee Week, we spoke about what refugee means and how we can make everyone in our country feel welcome. THen, we played some games where we all had to work as a team.
Father's Day Cards
To thank our fathers and guardians for all they do for us, we made our own Father's day cards. We used an ice lolly design and wrote our own lovely messages inside to wish them a Happy Father's Day.
Science - Muscle Models
We looked at how our muscles move in our arms. Then, we created our own model arms and labelled on the bones and muscles involved.
Year 6 Fun Day!
For Year 6 fun day, we had lots of fun playing games and having a go at different activities that the Year 6s had created. Have a look at some of the things we did...
Summer 1:
This half term our theme is called "Come Fly With Me! Africa". This is a thematic unit based around the continent of Africa, with a key focus on geography and history. Pupils will be learning about the location of Africa and identifying its largest countries. Alongside this geography element, they will study the Benin era. They will also learn about African culture, in particular typical African food and folk tales.
Platinum Jubilee Picnic
We had so much fun celebrating the Queen's platinum jubilee with all our friends and family. We had a picnic on the school field and played lots of fun games and dancing. Thank you to everyone who came to join us.
Digestion Experiment
In science this week, we were instructed through a very strange experiment of our digestion! We learned how our body digests our food starting from the mouth and going right along to when we go to the toilet!
Christian Aid Day
To celebrate Christian Aid week, we spent on afternoon thinking about different types of disasters. We found out where in the world they occur, how Christian aid helps and what we can also do to help.
Sand Pit
Now it's getting sunnier, we can finally spend time in our sand pit... over this half term we have loved to spend time with our friends making sand castles.
Bolton Library
We had a lovely walk down to the library in Bolton town centre and spent the afternoon exploring all the wonderful books they have there. We cannot wait to go back!
African Food Research
We were given seeds from a range of foods grown in Africa, including; cassava, plantain, mango, lowland rice and pomegranates. In groups, we used iPads to research the best places for each of the plants to grow. Then, we used atlases to locate where in Africa this place was and added it to our large whole-class map. Afterwards, we discussed what climates each seed grew in and why.
Library visits
We love spending time in our school library each week! Every week, we look at different genres and types of book and spend time reading alone, in pairs and in groups with our peers. We love finding new books to read and spending time in our beautiful, calming library.
Numeracy Day - 18th May 2022
Today was Numeracy Day and Year 4 took part in a Guinness Book world record attempt by having the highest number of live viewers during a rolling numbers YouTube stream. We sang songs, danced and chanting our times tables. We even played the very popular 'Guess my Number' game which encourages the children to use reasoning skills when asking questions.
Sleepover! May 2022
On Friday, 13th May, lots of the Year 4 children attended a sleepover at school. Children arrived back at school at 7:30pm and played games. Some chose to play on the climbing frame, some chose to play sports (football and basket ball) whilst some played with the parachute. After this, we watched a film with some snacks before brushing our teeth and changing into our pyjamas and settling down watching a second film. After breakfast on Saturday morning, children went back home. Probably to get some more sleep.
Eid Mubarak!
To wish our families a happy Eid, we made our own beautiful cards. We designed our cards using our own mehndi patterns on a moon. Take a look at our finished cards below...
African Masks:
We have learned about the importance of masks in African culture which are used for special social and religious events. We looked at a range of different African masks to help us think of our own designs. Then, we made our masks using paper mache to form the nose and mouth as well as paint, pipe cleaners and feathers for decoration.
African Collage:
We created our own collage of a traditional African scene based on African line work. We used a range of different materials, including; card, felt and hessian, to create a brightly coloured piece of artwork.
Classifying Animals:
We looked at a range of African animals and thought about their similarities and differences. We thought about their animal classes, habitats, diets as well as physical appearance. Then, we worked in groups to create our own classification chart of Africal animals.
Performance Poetry:
We watched a performance of 'Walking with my Iguana' by Brian Moses and created a list of important features when performing a poem. We used super expression and actions in our performances.
Keep Britain Tidy - Great British Spring Clean!
As part of the 'Great British Spring Clean', we went out into our community and did 1 hour of litter picking. We had lots of fun and take great pride in our local area.
St George's Day:
We learned about the facts and the myths about St. George. Then, we designed our own commemorative stamps to celebrate.
Spring 2:
This half term our theme is called 'Athens vs Sparta'. This is a thematic unit based on Ancient Greece, with a key focus on history. Learning is centred on how the Greeks used to live, including the key aspect of mythology, especially highlighting the conflicts that characterised Ancient Greece.

Greek Day:
Year 4 had a fantastic day when we were visited by very special guests all the way from Athens and Sparta. We learned all about each city. We were soldiers, we danced, we acted, we tried on clothes, we explored artefacts and we played games. We had to vote for which city we would have liked to have lived in during Ancient Greek times. The winner was Athens.

Making Clay Pots:
We looked at some Ancient Greek pots and looked at what their designs can teach us about Ancient Greek life. Then, we designed our own pots using a slip and score technique to correct coil pots.
Science - Floating and Sinking:
We investigated a range of objects in our class to see which ones float and which ones sink. We first made predictions and then tested each object to find out the results. We also invfestigated oranges and how the peel changes the buoyancy.

Science - Water Displacement:
We have investigated water displacement. We used three different sized rocks and observed how this affected the water level in our tubs. We marked on our box where the water level came to originally and then marked on the new water level after placing each rock in the water separately.


Greek Food Tasting:
We had lots of fun working in groups to make tzatziki and hummjus. Then we taste tested our creations as well as many other Ancient Greek foods.

Easter Cards:
To wish our families a Happy Easter, we made our own cards used a variety of patterns strips of card to create a rabbit design. Take a look at our finished cards...

Mother's Day Cards:
To show the mothers and those who look after us how much we love and appreciate them, we made them a beautiful Mother's day card. Take a look at our finished cards...

Science Day:
On Science day, we had a whole school investigation on "Which Biscuit is the Best for Dunking?". We worked in our groups to create our own plan to investigate this questions. We chose our own biscuits to compare and either counted number of 'dunks' or time take for the biscuit to break. We wrote up our findings with a results table and graph. We had lots of fun finding out the best biscuit! In the afternoon, we also spent time making lava lamps and our own 'robohands'.
Comic Relief Day:
On our Science day, it was also Comic Relief day! As chosen by School Council, we had a "funky Friday" theme so could dress however "odd" we wanted to with crazy clothes and hair. We all brought in £1 to raise money for Comic Relief.
Climbing Wall:
On the 22nd March, we had a very exciting visit from the climbing wall. We all had lots of fun seeing how high up the wall we could climb. Some of us even made it to the top!
RE - Easter Drama:
In RE this half term, we are looking at trust and betray in the Easter story. This week we focused on Peter's denial of Jesus and Jesus' later forgiveness of Peter's wrongdoing in the Easter story. We re-read this section of the Easter story in our Bibles. We thought about why Peter made this mistake and how he felt after his betrayal. Then, we thought about Jesus' reaction and why he forgave Peter. After, we worked in groups to act out this part of the story.
British Values Day:
On British Values Day, we learned about what the British values are (democracy, rule of law, respect & tolerance and individual liberty). We reflected upon how we follow these values in school. Then, we had 5 minutes to see which responsibilities from our class charter and rules from our whole school rules that we could remember. Afterwards, we looked at how many we could remember and discussed why each one was important. We also spent time learning about an important event from British History 'The Great Plague of London'.
Maths - Fractions:
We have been learning about fractions in our maths lessons. We have looked at finding tenths and hundreds. We used lots of different equipment to represent this in lots of different ways.
History Day:
On our History day, we focused on local history and a man called Samuel Crompton. We found out lots of information about him and who he was. He was an inventor who had an important role in the industrial revolution.
The Persian Wars:
We learned about the Persian wars and focused on 5 of the most important battles; Marathon, Thermopylae, Salamis, Plataea and Mycale. In our groups, we all researched a different battle and found out when they took place, who was in charge (both Greek and Persian armies) what happened and who won the battle. Then, we presented our findings to the rest of the class. After learning when each battle was and sharing our research, we created a timeline of the events.
Ancient Greece Map:
We learned about this city states of ancient Greece and then were given 'clues' to help us place each city state in the correct position on the map.
Fairtrade Day:
On our Fairtrade day, we learned all about how chocolate is made and all the people involved in this process. Then, we thought about how much each person earns and whether this is fair. Then, we learned about fairtrade chocolate and how this helps everyone get a fair share of the money.
PE - Tag Rugby:
In PE this half term, we are learning all the skills involved in Tag Rugby and how to play the game. Take a look at the skills we have learnt so far...
PSHCE - Conflict:
We learned about what conflict means and then reflected upon recent times we have been involved in a conflict. We thought about how these situations started and the outcome. After, we acted out the events and thought about creating a better outcome to avoid conflict.
Evaporation Experiment:
After learning about the water cycle, we have set up our own mini 'water cycle' in Ziploc bags to observe the effects of evaporation.
Ash Wednesday:
We learned all about what Ash Wednesday is and how Christians celebrate. We read our Bibles together and created our own 'kindness jar' with a different kind act for us to do on each day of Lent.
Author Zoom - Adam Hills:
We had a fantastic time listening to Adam Hills talk about his new book 'Rockstar Detectives' and reading us the 1st chapter. Then, we created our own book cover. Excitingly... we were chosen to win copies of his new book for some very lucky children in the class!
World Book Day 2022:
We had a fantastic day dressed as animals and reading 'The Barnabus Project' by the Fan brothers. We learned about a little hybrid animal who was part elephant and part mouse. Then, we created our own hybrid animals and wrote about them. We thought about ourselves, how we are all different but we all belong.
Spring 1:
Our theme this half term is called 'Rocky the Findosaur' which is science-based and is all about rocks.
Making Rocks:
We learned the three different types of rocks (igneous, sedimentary, metamorphic) and how they are formed. Then, we worked ingroups to model how the different rocks are formed using starburst sweets!
Investigating the Properties of Rocks:
After learning the three different types of rocks (igneous, sedimentary, metamorphic), we became 'Rock Detectives' and investigated the properties of rocks. We looked at hardness, permeability, acidity and also made observations on the way they look and feel.
Making Fossils:
We have learned all about what fossils are, what we can learn from fossils and also how fossils are formed. Today, we had lots of fun making our own fossils using shells to create an imprint in clay and filling with plaster.
Soil Permeability Investigation:
In Science, we investigated "Which type of soil is most permeable?" We tested 3 types of soil: clay, sandy and chalk soil. We used filter paper inside funnels. Then, we filled the funnels with soil before pouring in the water. We then waited 2 minutes before recording how much water had been filtered through. Take a look at our super investigating skills...
States of Matter:
We learned what the 3 states of matter are and then looked at how the particles move in each state. After, we went outside and acted as particles.... Take a look at us being solids, liquids and gases!
Freezing Point Experiment:
We used our learning on freezing points to make.... orange slushies! We used salt to lower the freezing point of ice and then placed this around a bag of orange juice to freeze it. After a couple of minutes, it turned into a slushie and we all got to have a drink of it... it tasted delicious!
Melting Point Experiment:
We looked at how melting points are different for different materials using ice, butter and chocolate. We showed good investigation skills to carefully and safely use candles to melt each material. We recorded the time it had taken for each material to melt and then compared them to see which melted the quickest.
Number Day:
On the 4th February, it was NSPCC's number day! We wore clothes with numbers on and donated £1 for NSPCC. we spent the day doing lots of number activities including times table rockstars and a number quiz.
Safer Internet Day:
On the 8th February, it was Safer Internet Day 2022. We discussed all the ways we know for staying safe online and then looked closer at online games and how to know why we cannot trust everything we see online.
RE - Learning about Jesus, the Son of God:
In our RE lessons, we have been looking at Jesus, the Son of God. We read have read lots of stories in our bibles about Jesus. Today, we looked at Jesus in the temple, Jesus heals many people, Jesus raises the widow's son, Jesus feeds the five thousand and Jesus heals the leper. We discussed each story and thought about what this shows us about Jesus. Afterwards, we worked in groups to act out one of the five stories focusing on what we think was the important message in the story.
Celebrating Shabbat:
This week in RE, we looked at the Jewish holy day of Shabbat and how Jewish people celebrate this day. We then had our own Shabbat celebration together.
Author Zoom - Maz Evans:
We had a very exciting author visit on Zoom with Maz Evans the author of 'Who Let the Gods Out?'. Maz Evans showed us her new book and showed us a new way to plan our ideas for stories.
MERRY CHRISTMAS!
To end the year, we have been having so much fun celebrating Christmas. We had so much fun at our Christmas party, creating Christmas cards for our friends and family as well as welcoming some very special visitors... reindeers! Take a look at all we've been up to below...
Autumn 2:
Our theme this half term is called 'That's All Folks' and is all about the history of animation.

As part of our theme, we have learned about different types of animation. Take a look below at the four types we have learned about and made: Flipbooks, thaumatropes, phenakistoscopes and zoetropes.
Flipbooks:
Thaumatropes:
Phenakistoscopes and Zoetropes:
Bonfire Night:
We learned all about the importance of Bonfire Night and why we celebrated it. We debated whether Guy Fawkes was a good or bad person and how he could have dealt with his dilemma differently. Then, we created our own onomatopoeia artwork pieces of fireworks.
Remembrance Day:
We learned all about the importance of Remembrance day and the symbol of the poppy. We debated whether we should all have to wear poppies and why people may choose to wear one or not. Then, we created our own poppy collages using newspaper.
World Culture Day:
On World Culture day, we learned all about Pakistan. We learned facts about the country, tried a range of food from their culture, designed Mehndi patterns and danced to Bollywood music.
Commando Joe:
In Commando Joe this half term, we have continued to develop our team works skills in small groups as well as with our whole class. Take a look at the photos to see what challenges we have completed so far this half term.
Computing - Spreadsheets:
In computing, we have been learning about spreadsheets and how we can use them in a variety of ways. We have learned how to input data, create bar charts and also make our own times table game.
Anti-Bullying Week:
For anti-bullying week, we thought about how different scenarios would make us feel and how we could react differently as a bystander. The theme this year was 'one kind word', we all wrote our own word on a post it note then shared it with the class.
Litter Picking:
4F have spent time in their local area cleaning up all the rubbish. We learned how important it is to look after the environment and why we should not litter.
Children in Need:
On Friday 19th November, we raised money for Children in Need by wearing fancy dress and bringing in £1. On the day, we took part in some of the fundraising activities including Joe Wick's exercise and quiz as well as Pudsey colourings.
No Pensday Wednesday:
On Wednesday 24th November, we took part in 'no pensday Wednesday' where we were not allowed to use pens for the whole day! We spent lots of time improving our speaking and listening skills through drama, debating and discussion work.
Animation - Purple Mash:
We have continued our animation work by learning about computer generated animation and, using Purple Mash, we have started to make our own simple computer animation of a smiling face.
R.E - Hanukkah:
In R.E, we have been learning all about the light that Jesus brings to the world. We also learned about a festival of light called 'Hanukkah' in Judaism. Then, we learned about the origins of the dreidel, made our own and played the game.
ELF Run:
We took part in the ELF run for Bolton Hospice and raised lots of money and also had lots of fun in our Elf hats!
Dodgeball Tournament:
Some of our Year 4 children were luckily chosen to take part in a dodgeball tournament. They played well and represented the school fantastically. Well done!
Author Afternoon 2021:
On Friday 3rd December, across Lower Key Stage 2. we looked at four BAME (black, Asian and minority ethnic) authors and discussed the importance of representation in books of all people from all different countries. Take a look at the wonderful books, authors and activities we learned about below.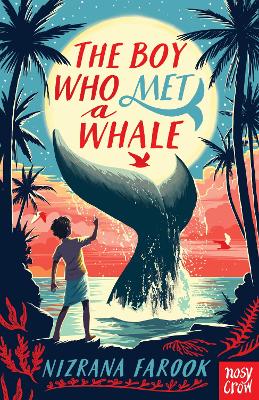 Animation Workshop:
As part of our theme 'That's All Folks' all about animation and the history of animation, we had a very exciting visit from Animation Nation who taught us all about stop motion animation and then we had a go at creating our own short stop-motion animation film.
Cricket:
We had a special visitor this week to show us how to play cricket. We practised aiming and bowling to try to reach the wickets as well as holding, aiming and striking with the bat.
Art:
We have spent lots of time over the past week practising our sketching and painting skills whilst focusing on how to create different tone. We applied our sketching skills in our own Mickey Mouse shading and then used our painting practice to create our own cartoon artwork.
R.E - Christingles:
To end our R.E work all about the light that Jesus brings to the world, we learned about Christingles and what they represent in Christianity. Then, we created our own Christingles using an orange, candle, dried fruit, sweets and ribbon. We will take our Christingles to church for our Christmas carol service.
Autumn 1:
Our theme this half term is called 'Picture our Planet'.
'The Dot' by Peter H. Reynolds Artwork:
To start off our year, we read 'The Dot' by Peter H. Reynolds and learnt about a little girl called Vashti who didn't think she could draw. Her teacher told her to draw a 'dot' to make her mark. Over the story, Vashti learns we can all draw and 'make our mark' in our own way. Year 4 then created their own dots which were all beautiful and have made a lovely display in our corridor.
Commando Joe:
This half term, Year 4 are developing fantastic resilience and teamwork skills with Commando Lewis. Take a look at the pictures to see all the challenges they have completed so far.
Fitness Day:
On 22nd September, it was national fitness day. We had lots of fun outside taking part in lots of different exercise challenges.
St Matthew's Day:
On St Matthew's Day, we read the story of St Matthew and learned about stained glass windows. We then created our own stained glass of St Matthew to show his importance.

Matt Rotherham Paralympics Vist:

We had a very special visitor Matt Rotherham into school to show us his gold medal which he won at the Tokyo Paralympics. Matt pilots a tandem for Neil Fachie. They won gold in the 1km time trial, breaking the world record in the process!
Leaflets - All About Brazil:
This half term, we have learned lots of facts about Brazil. We have learned where Brazil is, how many people live there and what landmarks there are. We have created our own leaflets on Purple Mash to show all the amazing things we have learned.
Romero Britto Art:
As part of our theme work on Brazil, we learned about Brazilian artist Romero Britto. Then, we created our artwork in his style. Take a look at our beautiful pieces above.
Baking - Scottish Shortbread:
To end our theme work all about Scotland, we learned how to make a traditional Scottish food - Shortbread. We worked together to mix the ingredients with Mrs. Ahmed and then we baked them in the oven. They were delicious!
High Rid:
We had lots of fun at High Rid Reservoir. We loved learning how to paddle in the boats and racing across the reservoir, working as a team to create shelters and playing games in the boats. We all had a fantastic day and worked so well in our groups.
Science - Sound:
This half term, in Year 4, we are learning all about sound. We are learning about how sound travels, how it can change volume and pitch as well as the parts of the ear.

String Telephone:
We created string telephones using cups and string of different lengths. We investigated how sound travelled down the string and which length had the loudest and quietest volume. We found out that the shortest string made the loudest sound. We used dataloggers to record the volume in decibels.

Panpipes:
We learned about what 'pitch' means and investigated how to change the pitch on different instruments including xylophones, glockenspiels and guitars. We then made our own panpipes to test if it works on all instruments. We found out that smaller or thinner pipes, bars and string make a high pitch sound whereas longer or thicker pipes, bars and string make a low pitch sound.
Classifying and Grouping Instruments:
We learned about the sounds different instruments make with the volume, pitch and how it works. We then made our own diagrams exploring the similarities and differences of each instrument. Take a look at our classification diagrams above.
Archived Documents.


Here you will find previous curriculum letters, spellings and other relevant information for Autumn and Spring term.
Year 4 Autumn
Year 4 Spring